Pierre Veyrier II, The Deposition of Christ and The Resurrection, 1560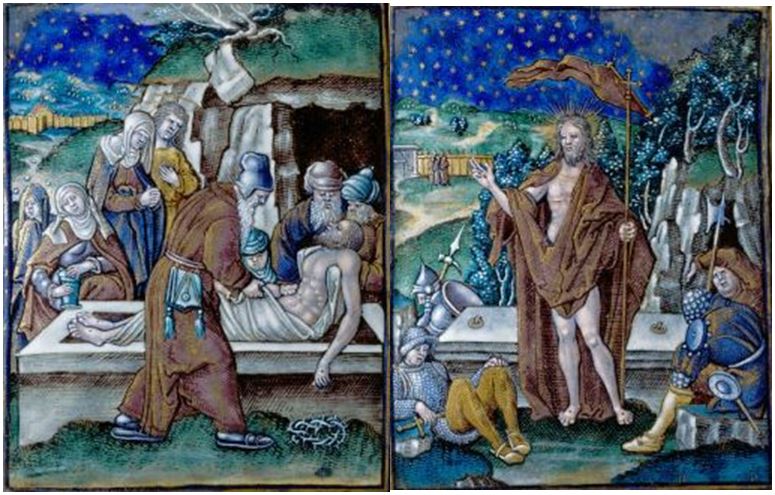 The Work
These two works are very small. They represent two important moments in the life of Christ : the deposition of his body in the tomb after his descent from the Cross, and his appearance after the resurrection.  Made of enamel on copper, each one measures only about six and a quarter inches high and five inches wide.
Historical Moment
During the Renaissance, artists liked to add details of contemporary life to Biblical scenes. In the image on the left, we see the ramparts of a medieval city, and the person in the middle is carrying a bag decorated with tassels. In the image on the right, we see sleeping soldiers, wearing contemporary armor and holding lances.
The Genre
Miniature art of this extraordinary quality was reserved for the very wealthiest people. Its small size indicates that the work was displayed in a private room, intended to be seen only by the man or woman who owned it.
The Artist
Pierre Veyrier II (active around 1528-1558), was an enamel artist in Limoges. His name may derive from the town of Veyrier, in the canton of Geneva in Switzerland. Another important work by Veyrier is a triptych of enamel on copper, with nine scenes from the life of Christ. This is in the collection of the Walters Art Museum in Baltimore, Maryland.